Contact Leanna on 01792 232144 or 079205 23244
Herbal Help for Womens Health Issues/Fertility & The Menopause
By Leanna Broom Ph.D. Consultant Medical Herbalist; M.A.M.H., M.R.C.H.M., M.N.I.M.H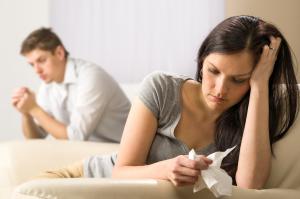 When a girl starts having her periods, it is viewed as a celebration of her becoming a woman That is one end of the scale, the other end is the Menopause, which is viewed as a potentially unpleasant experience. The time in between can be problematical, as each decade progresses, different problems may manifest. Herbs can be very helpful for the following:
Premenstrual Syndrome (P.M.S.) can be alleviated. Symptoms can include depression, irritability, mood swings, anxiety, nervous tension, fluid retention, abdominal bloating, breast tenderness, temporary weight gain, sugar/chocolate cravings, appetite increase, headaches, tiredness, tearfulness, dragging down feeling and general out of sorts.
Absent periods - Amenorrhoea, irregular and painful periods - Dysmenorrhoea, heavy periods – Menorrhagia
Polycystic Ovarian Syndrome – PCOS, Fibroids and
Teenage acne, related to hormone imbalance (male and female)
Infertility due to hormonal imbalance.
Combines well and complements other treatments such as pre IVF.
Herbs can correct an imbalance of hormones after being on the contraceptive pill.
Herbs can help to improve milk flow in lactating mothers.
Menopausal symptoms can be greatly relieved.
Herbs are very useful to alleviate the symptoms of Women's health issues by getting to the cause. Each remedy is bespoke for each woman to get to the heart of the matter. Western, Chinese & Ayurvedic Herbs can be used in the same remedy.
Many women sooner or later can suffer from Menopausal symptoms such as:
Hot flushes
Palpitations
Weight gain around the middle
Hair loss/thinning
Dry skin
Tiredness
Heavy periods – flooding
Insomnia
Depression/Mood swings/Short fuse
Tearfulness
Lack of self esteem
Inability to make the simplest of decisions
Lack of focus/lack of concentration
Changes that can affect intimacy
Vaginal dryness/lack of libido
This time in a woman's life can feel like unchartered waters, and thus one can feel disempowered and fearful, with no idea where to turn for help.
How Leanna can help
Leanna Broom has been practicing for over thirty years and has much experience in helping woman transcend this time of her life into a positive experience.
She is a Consultant Medical Herbalist using Western/Chinese/Ayurvedic Herbs and Spagyrics. Leanna also gives lifestyle and nutritional advice to ensure good health is ongoing.
Herbalists have long known that Herbs are excellent for the Menopause because they help to re-align the body to this new phase of a woman's life. There is no need to suffer at this time Herbs are here to help.
Externally glossy hair, radiant skin and strong nails can be achieved, while a regained waistline is also possible. A woman can be transformed into the beautiful and balanced being she is meant to be who is serene and consistently well balanced with a body easy to live in.